Stock Turnover & Invoice security Settings for multiple branches
Companies who have multiple branches can now limit their employees to only view the invoices and stock turnover for the branch that are set as their default branch.
Follow these easy steps to ensure your employees only see the info for their default branch.
Ensure the employee is linked to a default branch.
Employee > Employee look up > Employee personal form > Employee default branch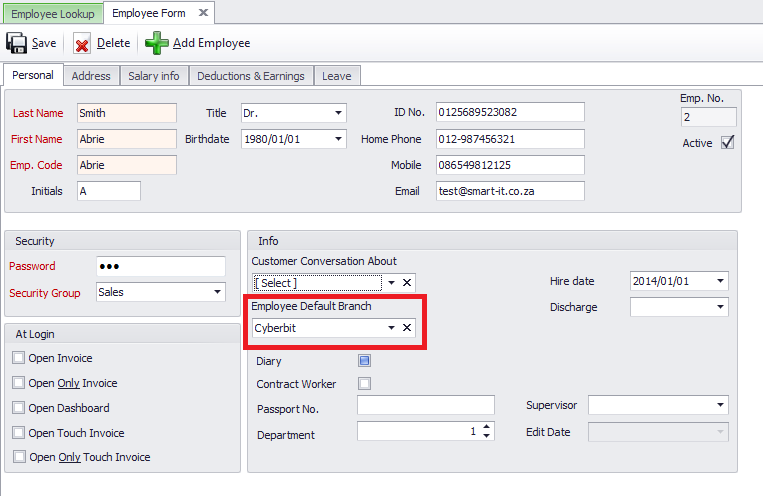 The security needs to be set on the stock turnover and invoice form in order to restrict the employee(s) from viewing information of all the branches.
Stock > Stock Turnover > Security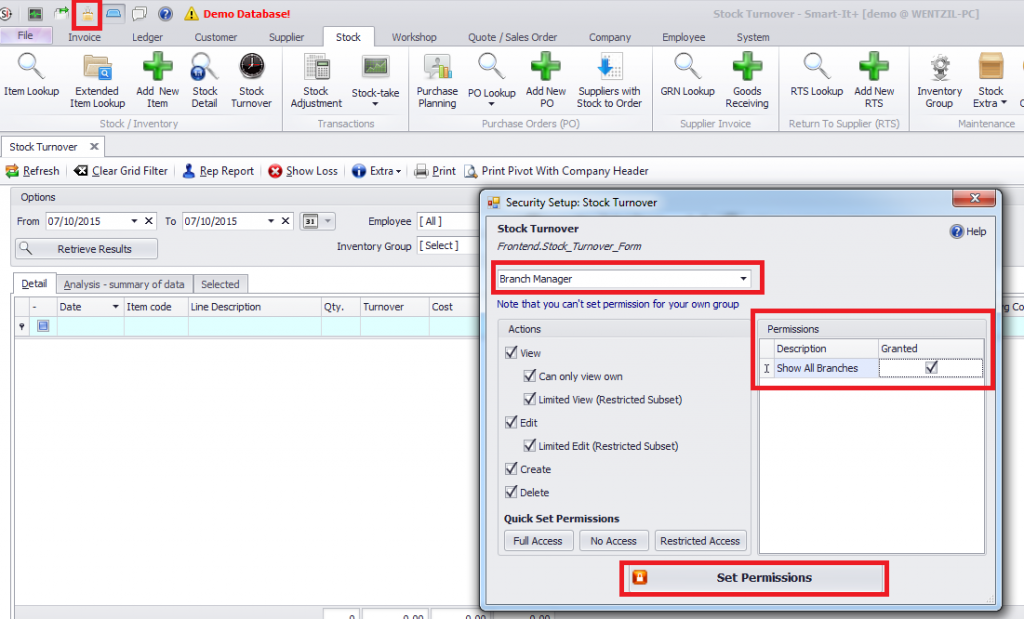 Open the Stock Turnover form.
Click on the security button
Select the security group
Untick 'Show All Branches' – this will restrict the users from seeing all branches. They will only be able to see the Stock Turnover for the branch that is set as their default branch.
Click on 'set permissions'
The same should be done for the Invoice lookup form.
Invoice > Invoice lookup > Security