Did you accidentally do a payment on the wrong customer?
No problem. All you need to do is a reverse payment.
To do a reverse payment is straight forward. See the Steps below…
Simply open up your Receive Payment under the Customer Tab.
Select your customer under the Customer drop-down menu.
Type in the amount in the Tendered field with a – (Minus Symbol) in front of the amount.
Double click on the Field of the appropriate payment method.
In our example, we are refunding the customer onto his Credit card. You can also refund to multiple payment types by manually typing in each appropriate field.
Press the Process (F9) button and you are all done.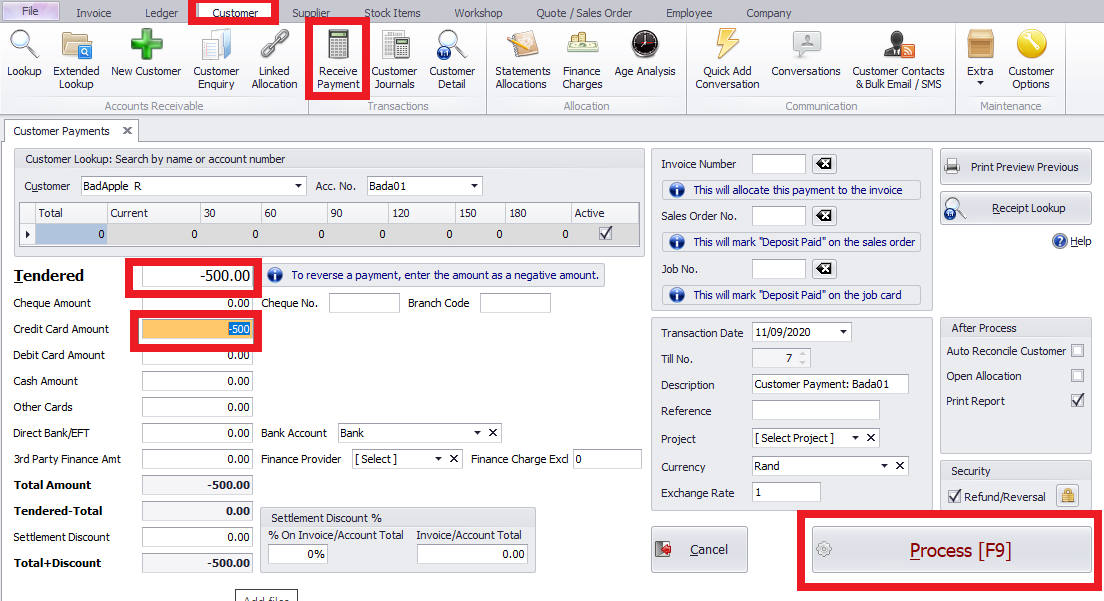 Please contact us if you require further assistance.