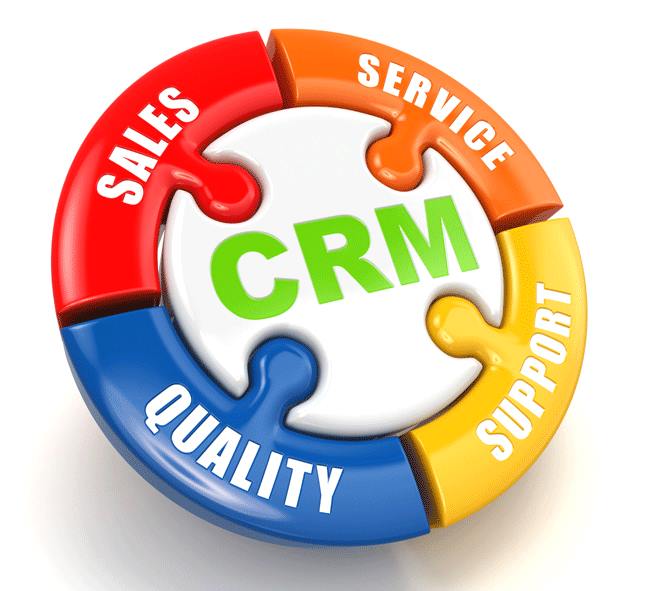 Do you want to improve your CRM? Smart It can help:
Forming and maintaining relationships with customers is one of the most important aspects of any business. It is difficult to thrive in any industry without positive customer relationships, and long-term success can be jeopardized. That's why it is so important to introduce a customer relationship management (CRM) system into your business.
Let's discuss the basics of the smart-it CRM system, the benefits, functions and some guidelines for setting it up.
Function
The primary purpose of the smart-it CRM is to streamline all major areas of customer interactions. This includes; managing contacts, setting appointments, monitoring a marketing campaign, handling customer service, and numerous other tasks.
The CRM makes use of analytical and reporting tools to provide you with an overall view of operations. By spotting patterns and identifying trends, it puts you in control, so customer interactions can run efficiently.
Some of the major benefits of utilizing smart-its CRM functions are:
Task Tracking
Meeting deadlines is very important in today's business world. By inputting information like scheduled appointments and important tasks, it takes the guesswork out of project management. smart-it also allows this data to be synchronised with Outlook to keep you informed of required contact with clients.
For instance, if you have scheduled a sales call with a valuable lead, smart-it will remind you to make the call. Consequently, you can make customers feel more confident in your efficiency and build solid relationships.
This way you can manage all of your tasks while ensuring that each customer gets the attention they need and nothing is forgotten.
View at http://www.smart-it.co.za/help/customer-conversations.htm
Sales Rep Management
If you have assembled a team of sales reps, it's important to keep tabs on their progress and know just how effective they are at following leads and closing sales.
Using the smart-it CRM system will provide a detailed look into each team member's sales statistics. Including information like task completion time and conversion rate. You can then reward the top performers and coach individuals needing some extra help.
Your sales department will function like a well-oiled machine in a very short space of time and sales will be maximized.
View at http://www.smart-it.co.za/help/sales_pipeline.htm
More Selling Opportunities
It is a proven fact that more sales opportunities will arise when information on customer activity is accumulated. By tracking the customers buying patterns you can source the correct stock and market more efficiently.
View at http://www.smart-it.co.za/help/classification.htm
When launching new products similar to a customer's preferences you can contact them to inform them. Consequently, this makes it possible to increase sales without having to constantly advertise to new customers.
By capitalizing on an existing customer base, you can get more repeat sales while keeping customers happy.
View at http://www.smart-it.co.za/help/stock_turnover_-_analysis_tab.htm
Bulk Communication
Staying in contact with your clients is essential. Personalising messages for your clients can be very time consuming. With smart-it, personalised bulk emails and sms's with the customer's name can be sent with ease, while making them feel special.
View at http://www.smart-it.co.za/help/contacts–bulk-email–sms.htm
To Conclude
Use smart-it for the CRM functions in your business to ensure you give your business that extra edge. Feel free to contact any of our smart-it consultants to assist you in getting the best out of smart-it.