As always we have made many great improvements to the program. Here is the latest changes made in June/first week in July.
Invoice
– till no can assign to employee

– touch invoice: fullscreen button for distraction free selling and a little more screen space.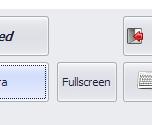 – touch invoice: add quick add customer
– touch invoice: print proforma
* under new extra button
* can be allowed or blocked using security
– quick sell: cache data and images for faster opening
– add item lookup: keep lookup data in cache after closing form
* much faster if have many items
* must now click refresh or exit program for new data to appear
– promo voucher: can provide own voucherno
Stock
– add external transfer type to warehouse transfer
* for branch transfers not on same database
* can export/import

– stock take: can now select multiple categories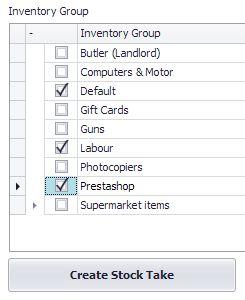 – rts: add images
– stock turnover analysis tab: add document count
– stock detail lookup: fix slow opening on large database
– stock value at date analysis: add root stock group
– stock label lookup: change to select and set, add web tick
– add clone item("item based on this item") to sales order, workshop, touch invoice
– custom stock label: add special price, pr 1-9
– stock ext lookup: add warehouse filter for stock levels
Prestashop
– Document Images Lookup: add show duplicates
* must first click calculate fingerprints
– Document Images Lookup: add stock description
– sales order sms add tracking number
– prestashop: similar items as accessories
– prestashop order note import to sales order note
– doc img lookup: select to delete, optimize images to target size
– add image: allow select multiple images files at once
Other
– security: can block change grid report
* set on bulk security; search for "grid report control"
– jobcard picking list: default printer and custom design