The following changes have been made:
Customer Payment / Receipt (or Debtor Payment)
To record a payment received for an unpaid invoice or to record a customer deposit, use the Receipts Form.
Go to Customer | Customer Receipts
The Receipts window looks like this: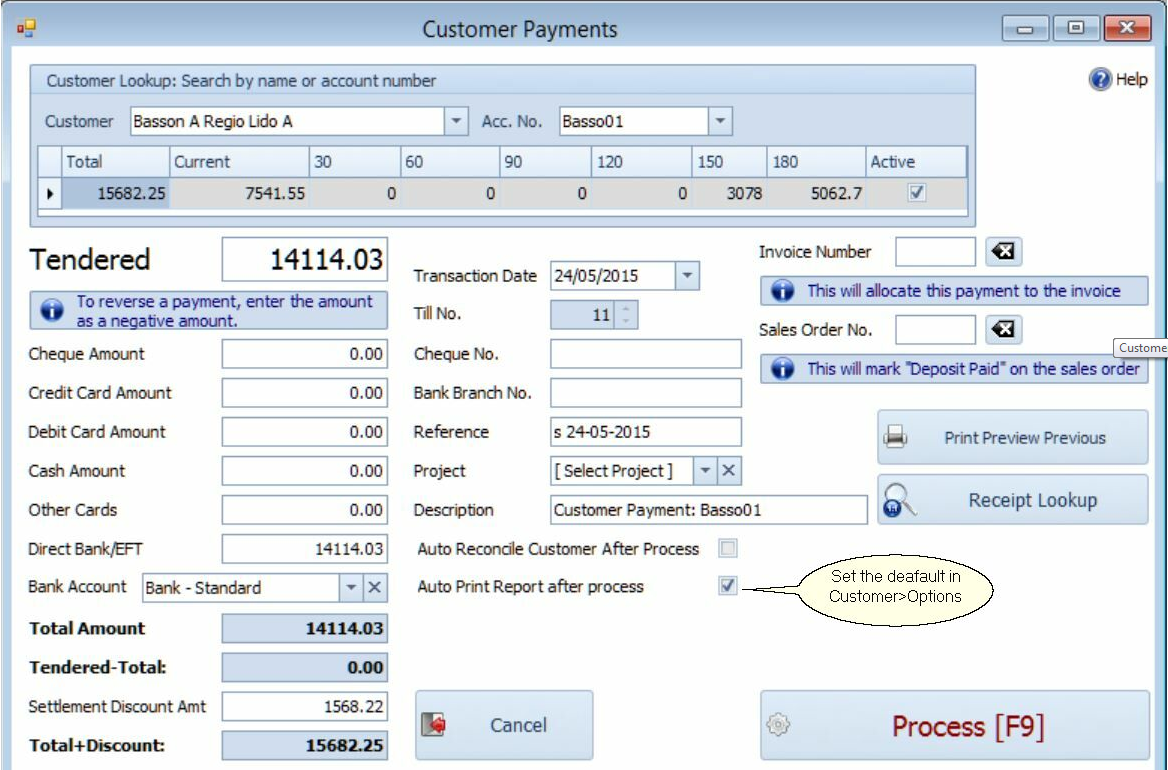 Accounts Receivable (AR) Payment Types – See image above.
To Reverse a Payment, enter the amount as a negative amount.
Example of a customer that pays more than he owes and wants change:
Customer offers R500 but he owes only R400 and wants change to the amount of R100 (R500 – R400). Type in R500 in the Credit card field and minus -R100 in the Cash Amount field and R400 in the Tendered field.
The journal entries will be Debit Cash Control and Credit Debtor Control, except for Direct Bank/EFT where it will post to your Bank. To change the default accounts go to General Ledger > Options & Account Defaults.
How SI+ applies payments.
You can select on the Customer Main Form to Auto Allocate Payments. If this was selected then SI+ will apply the payment amount to the oldest invoice, then to the next oldest, and so on.
Vouchers
If the customer pay with more than one voucher, separate the voucher numbers with a comma (,)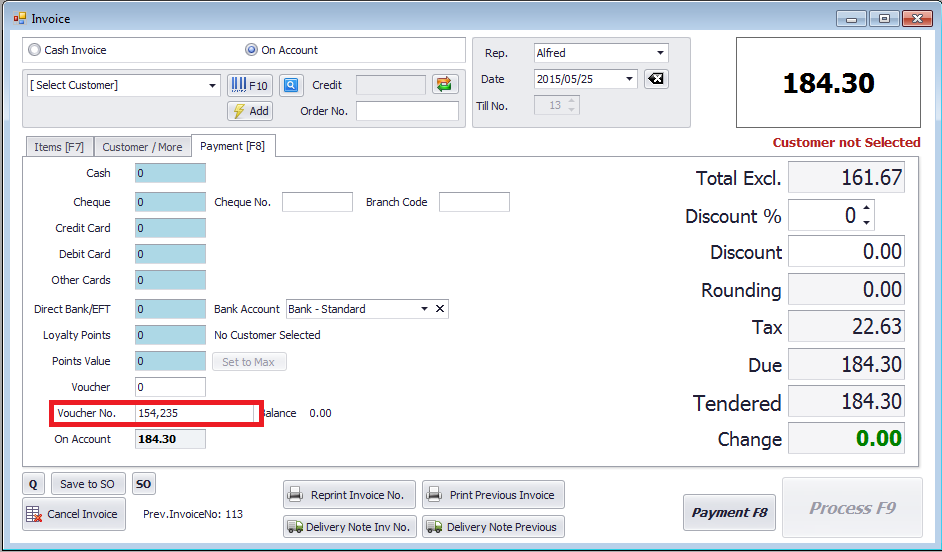 Remember to update your help file.