The following changes have been made:
Purchase order > Delete ordered line
You are now able to give access to any user to delete an item that has been ordered from a supplier by selecting 'Delete ordered line'  on the security setup.
Stock >  Stock Turnover > Analysis
We have added 'customer' to the stock turnover analysis to assist you with better reporting tools.
e.g: You are now able to set up a report to see what items your clients have bought for a specific time period.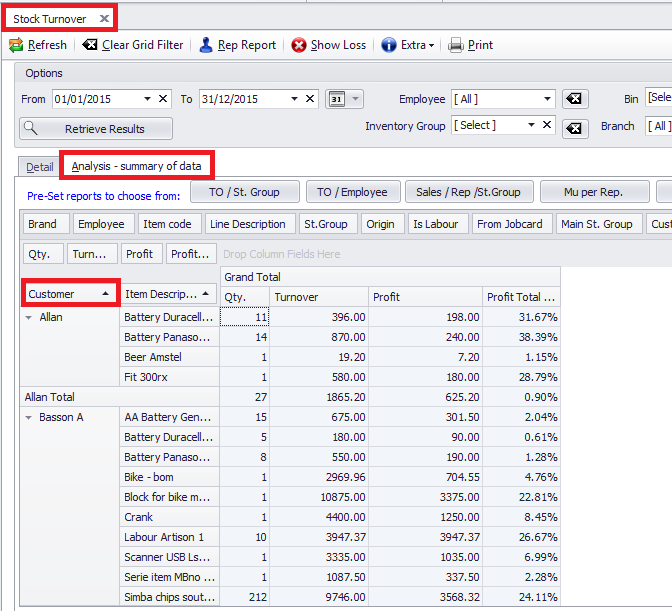 Workshop > Job Card lookup > Completed Job cards
The invoice for a completed job card can now be viewed by right clicking on the completed job card and selecting Invoice report.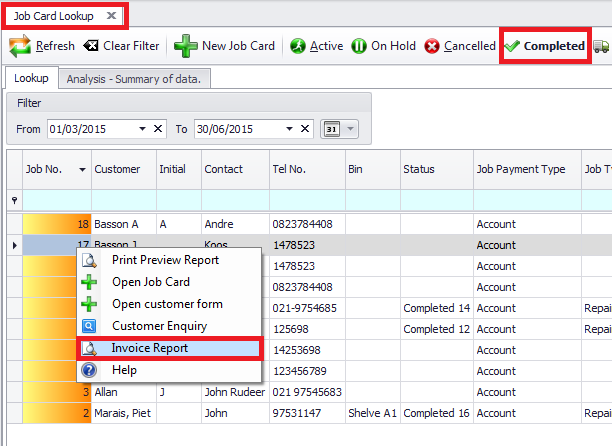 Invoice > Invoice Options > Printing
When 'Report Type based on tendered' is selected:
When a person that is created as a debtors purchses from you paying cash it will then print the invoice to a slip printer, but if they buy on account it will print to a A4 printer. See example below.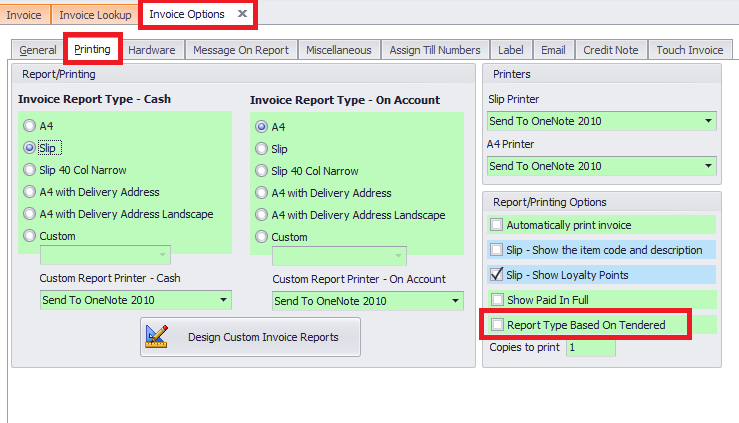 If it is un-ticked in the same scenario, the debtors invoice will print to an A4 printer.
Workshop > Workshop Options > Printing
You are now able to set up 2 different invoice reports for your cash paying clients and your account paying clients for your workshop invoices.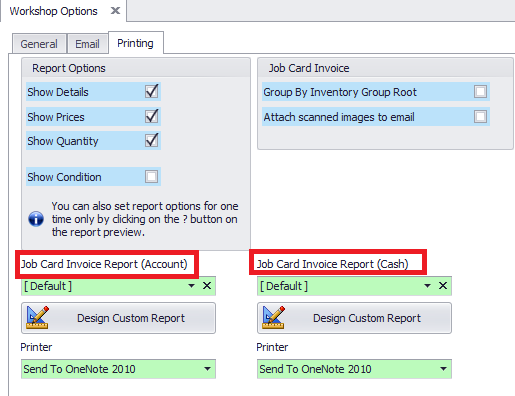 Stock > Stock lookup > Select Stock item > Additional Info
When a stock item is marked as a 'Service Item' it will not be able to be treated as a trade in anymore. Only Trade in/ Empty will work for any trade-in.
If a service item needs to be traded in – rather use the return option on 'invoice'

Stock > Item lookup
You are now able to select which warehouse you would like to see when accessing your stock.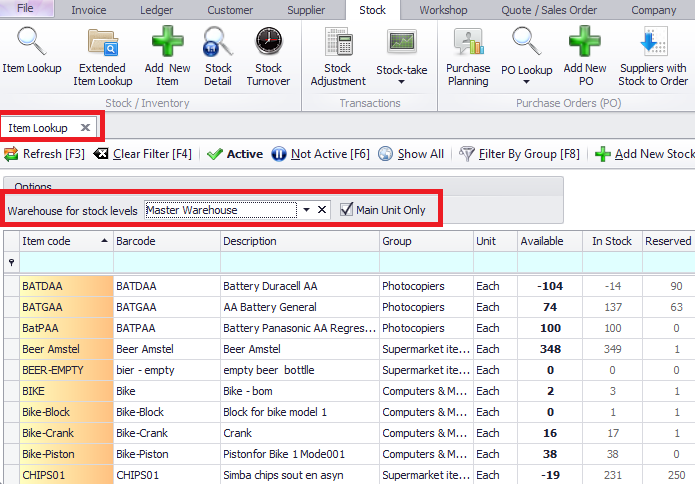 You can also select under your employee setup which warehouse needs to be the default warehouse: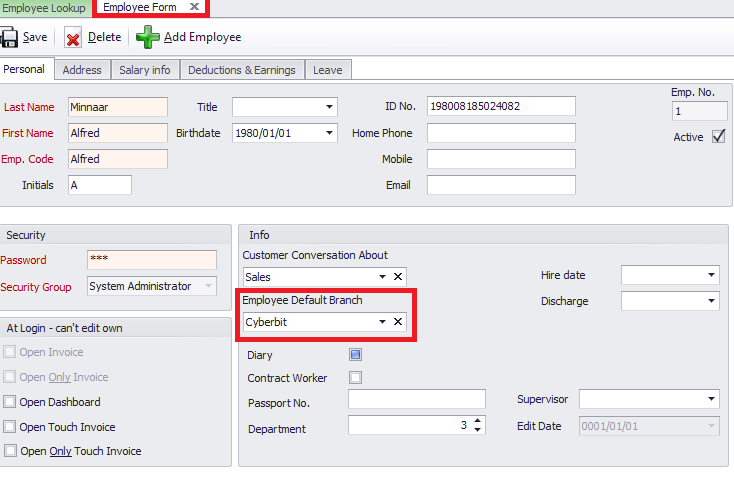 As well as the whole branch: