Looking at historical data will help with the following:
Where you can possibly save some money or cut some costs.
Is your business growing or falling behind?
Finding abnormalities
Help you make informed decisions for future planning and help you plan a budget.
Finding trends
See the steps below on how to look at statements over time.
Step 1:
Go to Ledger > Statements


Step 2:
Click on "Statements over time "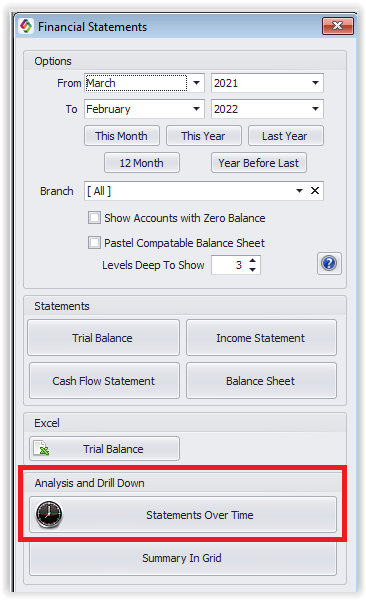 Step 3:
Select the Historical length and date that you want to view your data.
Click on " Show "


Step 4:
Click on the name to have a look at that specific ledger account.
Click on the arrow to display the subgroups.
Below is an example of the ledger account "advertising & promotions"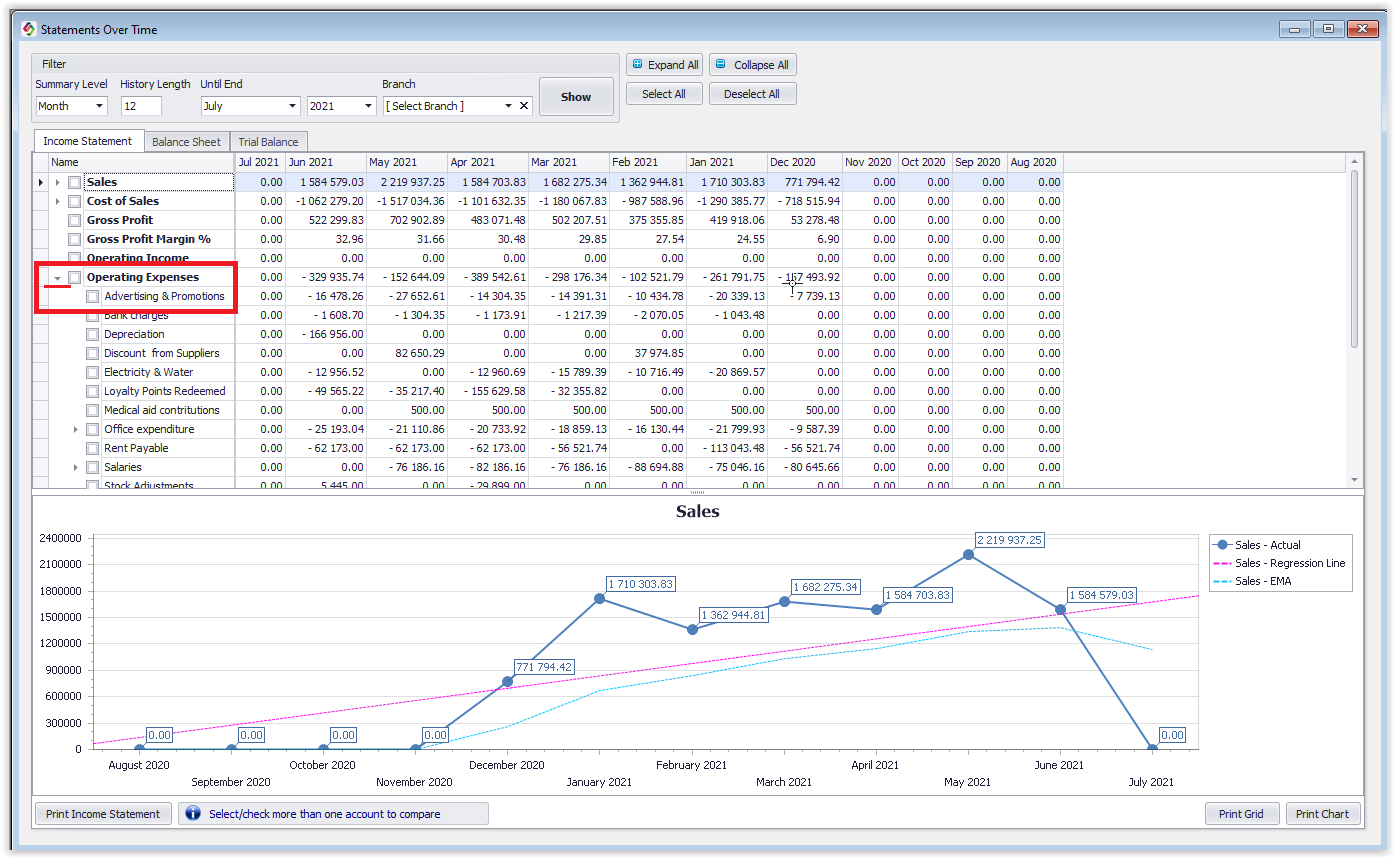 Please feel free to contact us for assistance or have a look at our help file here:
https://www.smart-it.co.za/help/gl_statements_over_time.htm