Let's have a look at some CRM (Customer Relationship Management) features that can help you improve your relationship with your clients.
Step 1:
Open up a customer profile. The first tab we can look at is the "conversations" tab.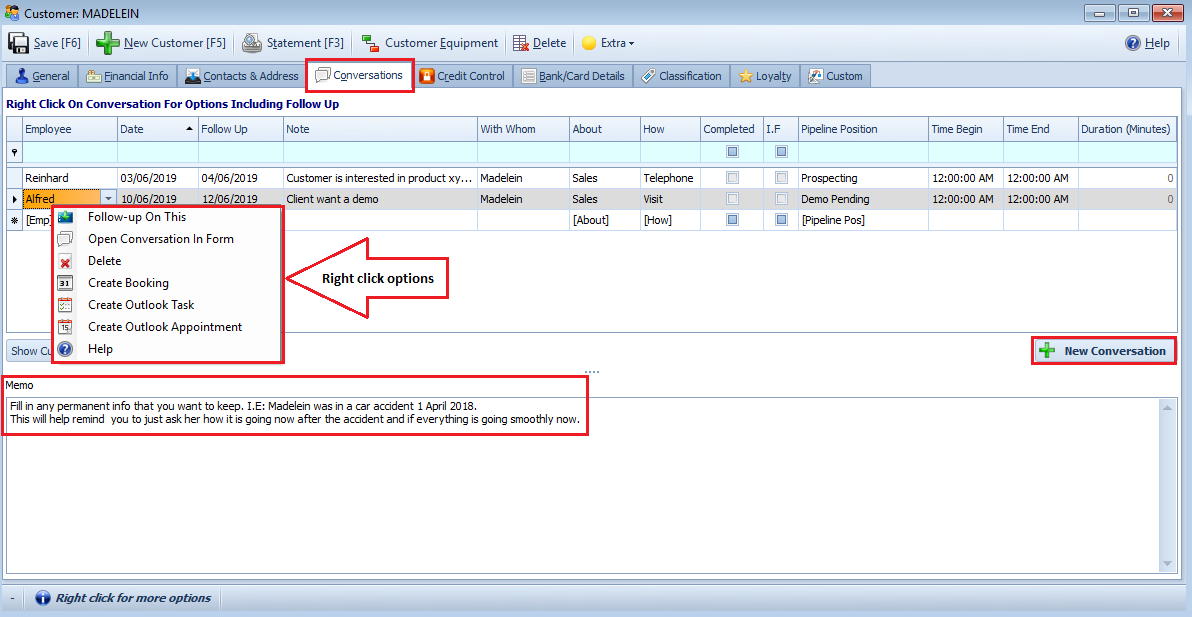 This form will allow you to make all the notes that you need to follow up with the client.
I.E – The customer wants a demonstration on a product or
the customer's account is in arrears and he needs to pay up.
Smart iT will notify you with a reminder when you need to follow up with the client, on top of that, you can also create a booking or task in outlook from Smart iT by using the right click option.
In the "memo" field at the bottom, you can store more permanent info about the client
I.E – If something happened in his/her life that was significant or what type of personality the client has so that when you get a new employee, that person has a bit more background about the client.
Please click on the link below to see more about "conversation" or contact our office for support.
http://www.smart-it.co.za/help/customer-conversations.htm
Step 2:
The second tab that we will look at is the "classification" tab.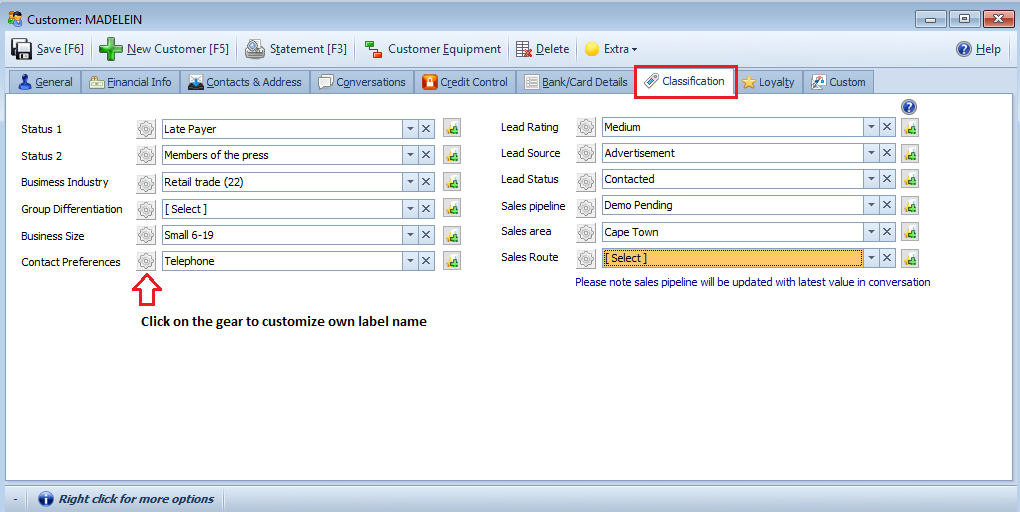 This form will allow you to classify your customers into categories. You can customize your own labels so that it is specific to your business requirements.
Classifying customers can be very useful, for example.
Example 1:
You can target a specific group of people when sending out an SMS. Making your result a lot more productive.
Example 2:
You can classify how the new customer got hold of you, via Google, Facebook, cold calling, etc.
This will help you to see how many new clients you signed up for the month and what market strategy yielded the best results.
Click on the link below to learn more about getting these reports or contact our office for support.
http://www.smart-it.co.za/help/classification.htm