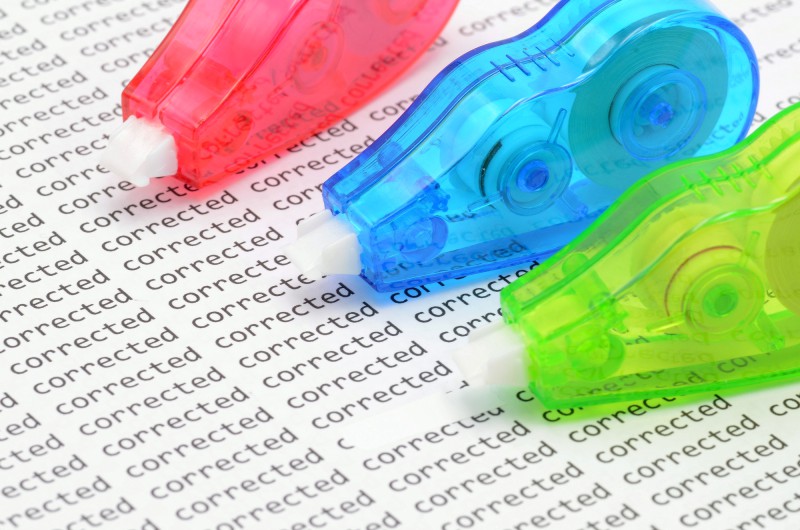 Have you made a mistake on an invoice and what to correct?
We all make mistakes from time to time.
Well depending on what the mistake is you can edit the Invoice.
Let's have a look at what you can edit and how we will be able to do so.
What can we edit on the Invoice?
Order No
Due Date
Customer Var No.
Customer Details
Payment Method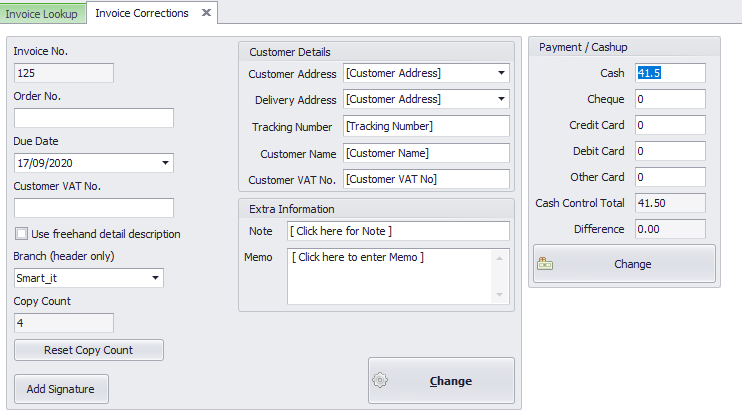 How can we edit the above on the Invoice?
To edit any of the above-mentioned items on the invoice we can simply click on the Invoice tab and click on the Invoice Lookup button.
Search for the Invoice that you wish to Edit, Right-click on that invoice, and click on Correct/ Change Invoice on the dropdown menu.
Change the details and click on the Change button.
You can also change the Payment method (Only if the transaction was not put on account)
Move a transaction to another Debtor account
To move a specific Invoice from one debtor to another click on the Ledger tab.
Then click on the Corrections drop-down menu and click on the GL Transaction item.
Click on the Invoice and salesperson corrections Tab underneath Corrections.
Type in the Invoice number in the Invoice No. to change Field and select the customer.
Click on the Process button.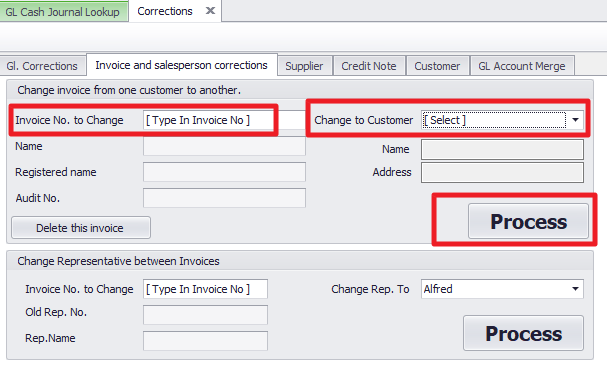 Please contact us if you require further assistance.